A MUST!!
Reviewed on 2019-10-15 by from PHENIX CITY, AL Unknown
Updated on 2019-10-15
Services from rental manager
Cleanliness
Location
Property condition
Everything was perfect!! The rental was clean and inviting. Perfect location (especially if you love shopping)!! Check-in and Check-out was smooth! We will definitely stay here again!!
Hi Veola, thank you for a great review; glad you enjoyed all the comforts of this rental (including the keyless entry, with no office check-in required upon arrival; you go straight to the unit and check yourself in), plus the convenience of nearby shopping. Yay! ;-). We look forward to welcoming you again in the future.
Memorial Weekend Getaway
Reviewed on 2019-06-01 by from Daleville, AL US
Updated on 2019-06-01
Services from rental manager
Cleanliness
Location
Property condition
I've stayed at Excellent Vacation Homes years ago and enjoyed it. This time around my family and had issues with the main bathtub being clogged and the wifi not working, but other than that, all the other amenities were working fine during or stay. Beds were super comfortable and the place was spacious.
Hi Diara, thank you for a wonderful review. The Wifi is checked during our pre-arrival inspection, but sometimes severe weather interrupts the service and then a reboot of the Wifi usually takes care of the issue. We could have helped you with the reboot had you called us, that's what we are here for. Hope to see you again on your next visit!
Somerset Condo-Week of May 5th, 2019
Reviewed on 2019-05-12 by from Brewton, AL US
Updated on 2019-05-12
Services from rental manager
Cleanliness
Location
Property condition
The location of this property is pretty great. Upon arrival, it seems its located in a lower class apartment like complex and the grounds are not really kept up. I did feel uneasy there, especially after seeing the police looking for someone or something, upon return one night, near where I was staying. At my specific condo, there were weeds growing everywhere, grass missing, things like a foam ice chest for the people before me, right outside of my door. The outside cleanliness wasn't that great. You have to type in a specific code to enter and checkout which was convenient. The inside of the condo was beautiful, actually, which was a surprise. The decor is really nice. It had everything we needed and then some. The only thing I would suggest to management would be put more trash bags in the condo. We only had one, with 5 people, for a 5 night stay. It didn't last long and had to make due with what I had as a trash bag. The beds are avertised as Queens. I'm not so sure they were. If they were a queen, they were small. Overall, I wouldn't stay here again but, I would recommend if you're looking for a budget place thats beautiful inside, go here.
Our stay was ok
Reviewed on 2019-04-23 by from Charlotte , NC US
Updated on 2019-04-23
Services from rental manager
Cleanliness
Location
Property condition
It is a nice spacious apartment. I give it 3 stars because i didn't like the blankets on the beds. They were kind of old and looked used by a lot of people. I didn't like that there was no soap to shower or garbage bags. And the the cable in the living room went out a couple of times. Also the couch had crumbs of other peoples toe nails, etc. But if you fix the following it would a nice apartment to stay in again.
GREAT STAY
Reviewed on 2019-04-11 by

Tracy D.

from Winnipeg, MB Canada

Updated on 2019-04-11

Services from rental manager

Cleanliness

Location

Property condition

We were very content in this vacation rental, spacious, clean and inviting dcor. Kitchen had all the amenities we needed. The only disappointment was the clubhouse/pool/gym area closed Thursdays and opened late and closed early as well the rest of the week.

Hi Tracy, thank you for your wonderful review! We look forward to seeing you again next time.
Clean, comfortable, and well managed
Reviewed on 2019-03-06 by from Dunstable, BDF United Kingdom
Updated on 2019-03-06
Services from rental manager
Cleanliness
Location
Property condition
We were booked at the condo for 3 weeks, just the two of us, and we had a brilliant time. Its location off North Poinciana Blvd was the perfect location for us; all the activities, shopping and supermarkets we like were very close by.<br/><br/>The condo was very clean and well-kept and the management company were very helpful prior to our stay. We had no issues during our stay so had no need to contact them further. <br/><br/>We really, really liked the electronic entry system, which meant we did not have to carry a door key with us &#x2013; very useful if more people were in your group.<br/><br/>We would have liked to have a proper ironing board, instead of a table-top one (with two suitcases full of creased clothes it was hard work!). A clothes airer would also be good, as not all clothing is suitable for the tumble dryer. <br/><br/>The only thing we really disliked was the cutlery &#x2013; with their red plastic handles, they were very flimsy and just awful to eat with. <br/> <br/>We had a great stay though; this is the perfect location for us - and hopefully the cutlery will have been changed before our next visit :) <br/>
Hi Deborah, happy to hear you thoroughly enjoyed this wonderful vacation home and our service. Thank you for your excellent review. We have taken your feedback to heart and have added more durable cutlery to the kitchen's inventory, and have replaced the iron board for a full size one. We look forward to welcoming you and your family again the next time you visit the Orlando/Kissimmee area.
Unit Code: 441-32
Leave a Review
[2]
Kissimmee
Somerset Condo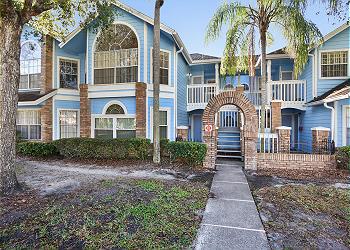 [3]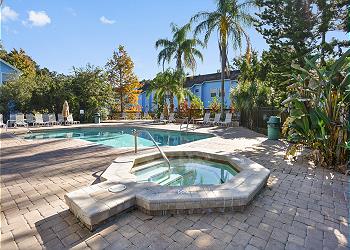 [4]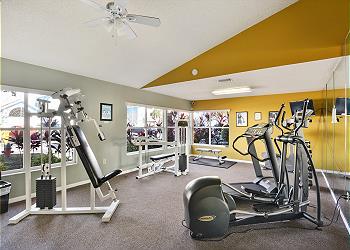 [5]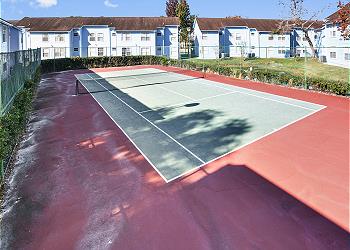 [6]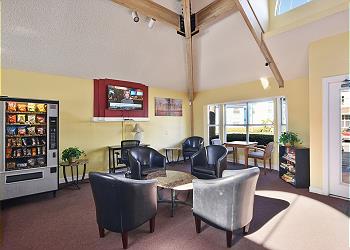 [7]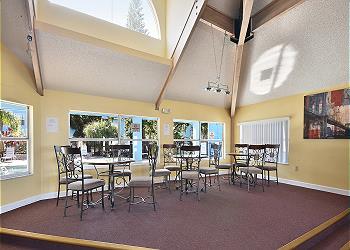 [8]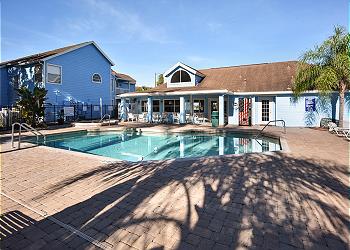 [9]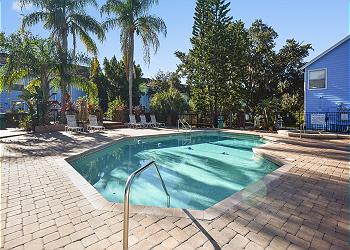 [10]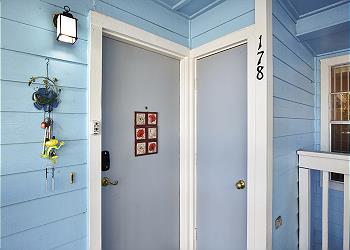 [11]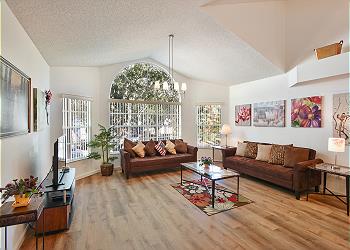 [12]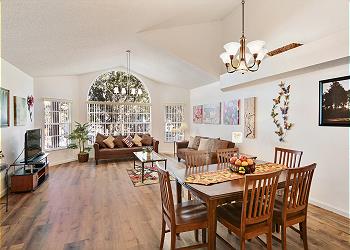 [13]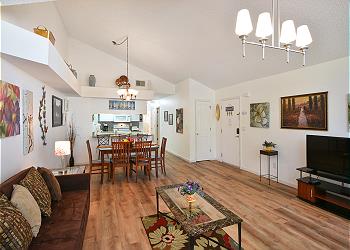 [14]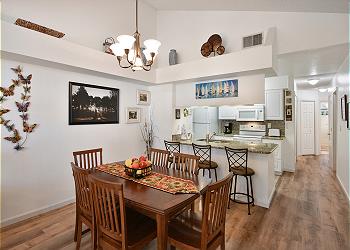 [15]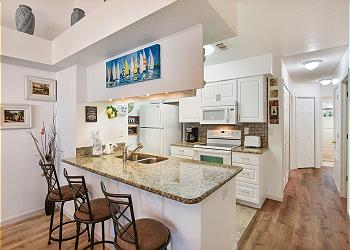 [16]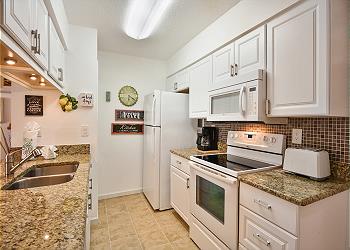 [17]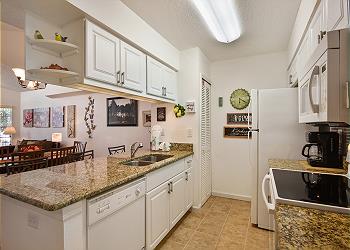 [18]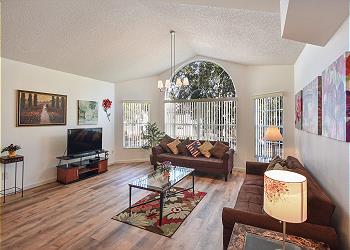 [19]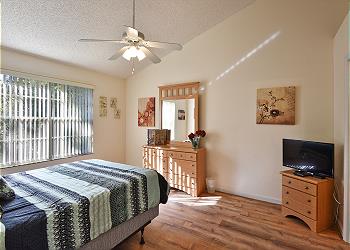 [20]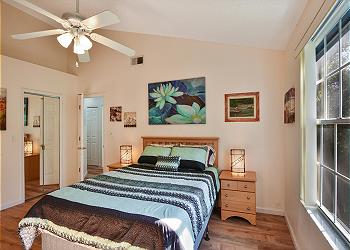 [21]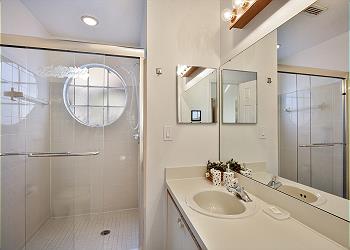 [22]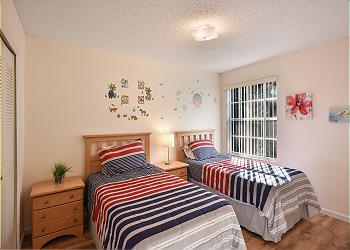 [23]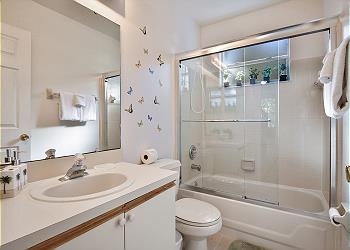 [24]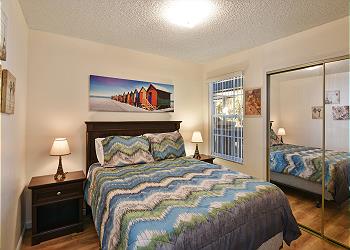 [25]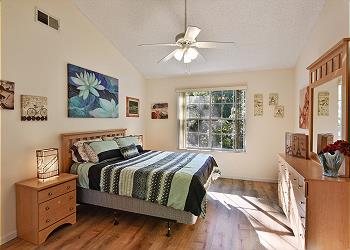 [26]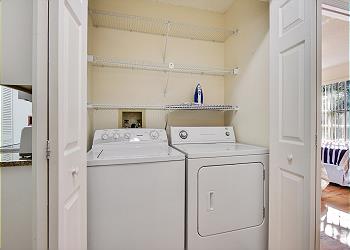 [27]
3 Bedrooms
2 Baths
This excellent condo is situated in the Villas at Somerset resort, just south of the 192 on North Poinciana Blvd, less than 15 car minutes from Walt Disney World. With the Interstate 4 (I4) within 3 miles of this condo, Universal Studios (25 minutes), Seaworld (20 minutes) and Legoland (45 minutes) are all within easy reach, just like the beaches on the Gulf of Mexico (90 minutes). This condo offers free high-speed internet (Wi-Fi).

The condo has many extras to make your stay enjoyable. It has been furnished to a very good standard. The great floor plan places the fully equipped kitchen right in the middle of the family room, dining room and 3 bedrooms.

Upon entering this second floor condo, there is the very spacious family room with flatscreen cable TV to the left, with the dining table (seats 6) right next to it. The well fitted kitchen is located to the right. Past the kitchen is the hallway leading to all the bedrooms and bathrooms.

The kitchen includes a full size oven, built-in microwave, fridge-freezer, waste disposal unit and dishwasher. There is also a full range of electrical appliances and utensils – everything you could want in your home away from home.

The Master bedroom has a Queen size bed and cable TV, plus an en suite bathroom offering vanity, large walk-in shower and toilet. The second bedroom features 2 Twin beds. The third bedroom features another Queen size bed. These last two bedrooms share the second bathroom, accessible from the hallway, with shower tub, vanity and toilet. All 3 bedrooms have plenty of closet space. The Master bedroom has a ceiling fan (in addition to the central air conditioning throughout the condo).

The washing machine and dryer are located in the laundry closet found in the hallway past the kitchen. Iron and ironing board are present too.

On the resort, a host of amenities help make your stay even more enjoyable. There is the large resort pool (heated in fall and winter) and the resort Spa/hot tub (heated year round). You also enjoy complimentary access to the resort's gym, sauna, tennis court and the Clubhouse with business center and gift/convenience shop.

For your vacation planning convenience, please note these travel distances to some of the many popular sites in the area:

Walt Disney World : 8 miles (11 minutes)
Universal Studios Orlando : 13 miles (27 minutes)
SeaWorld : 8 miles (19 minutes)
Legoland Florida : 36 miles (51 minutes)
Orange County Convention Center : 12 miles (28 minutes)
Cocoa Beach : 70 miles (75 minutes)
Clearwater Beach : 92 miles (113 minutes)
ESPN's Wide World of Sports : 6 miles (13 minutes)
Orlando International Airport : 18 miles (25 minutes)

As Excellent Vacation Homes is the local management company looking after this property 365 days a year, any technical or other issue is usually prevented before it even gets a chance to develop. But, our 24-hour cover service is always available should you require it during your stay. The condo is fully air conditioned for those very hot days and has reverse air for those colder days.
Location:
2717 N. Poinciana Blvd, unit 178
34746
Kissimmee
,
FL
United States
Florida US